A lot of you have asked how this stick works, so I'm going to give it a quick breakdown here that should help you decide if they are for you, or not.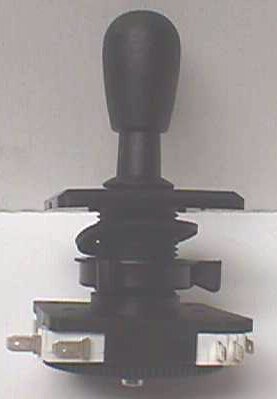 This stick easily mounts in a button hole on your control panel. Since it is short...2 1/2" rise from panel... it will fit in those tight places such as on cocktail tables & countertops where you don't want the stick blocking the screen action. It is extremely responsive. They tell me it is great when used on any of the Pac cabinets & doesn't require an adaptor plate. It will mount to a wood control panel as easily as it does to a metal control panel.
A simple quarter turn separates the switch body.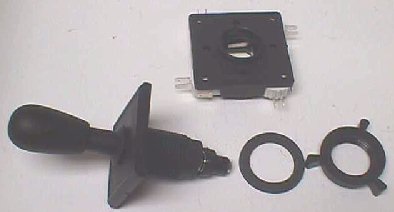 Remove the washer & nut & you're ready to simply drop the handle into your button hole... 1 1/8" diameter... and replace the washer & nut. After the the handle is secure you just replace the switch body with that simple quarter turn to lock it back onto the handle.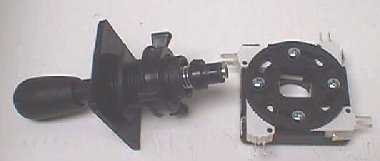 Another great feature is that it is either 4-way or 8-way by simply turning the restrictor plate on the bottom to your needs. It can be locked in place by tightening the screws or if the screws are in the raised position you can swap back & forth at will.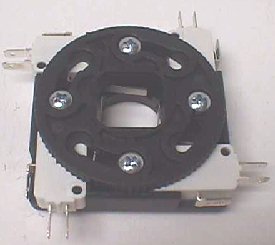 Here's a close-up of the restrictor plate. You can see that this too, is just a slight turn to swap between the two options.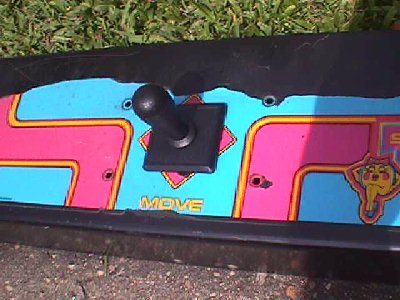 K... I went out back & found this old Ms Pac CP to get a better idea of how it looks on a control panel.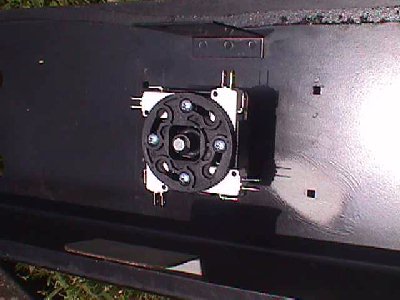 Happy Gaming...