9/26/5
As many of you know I've been going thru email this past week with a bootlegged phone line & a 56K modem that BS connects at 38K... I still remember connecting at 1200/2400 baud, so this is pretty fast in comparison :-) Anyway, I've managed to whittle the email down to just over 500 at this point. These remaining emails are comprised of well wishers... are you still there... are you shipping yet... how can we help... and numerous others. I've replied to 368 of these & it is very time consuming, so I'm going to mark them all as read email & just say thanks for all your concerns right here. Alice tells me this is tacky, but it will put us in a position to start shipping tomorrow, which will put us back that much closer to normalcy at this point & give all of us a fresh starting point. In the event that a help or order mail was deleted by mistake, just resend it & I'll reply to it ASAP.
We now have 3 post offices open that we can use to ship from, but they are all on the same reduced days & hours... Mon-Fri, 11AM to 3PM... so the only way it'll help is for us to find the one with the shortest lines even if it means driving an hour out of the way. With everyone picking up their mail I suppose the one that serves the least populace would have the shortest lines, so we'll plan to start with that one & do whatever is necessary to complete your orders.
Again, thank you all for your concerns, prayers & offers of help. Bob & Alice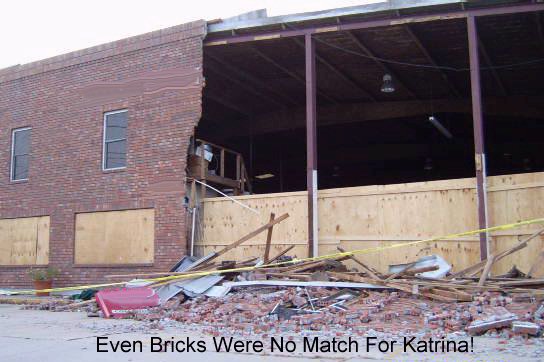 9/19/5
Delayed a few days seems like the understatement of the century now! Alice & I, along with our family members, have survived Katrina. Our power was restored this weekend bringing us the much needed A/C to combat these stifling hot days. We still do not have mail service & our phone/ADSL lines are dangling from the junction box up on the pole outside our home. We have a huge repair & clean up task, along with a gazillion forms to fill out, ahead of us. Hopefully, my PC, printers & other peripheral equipment is still functional. I had to dismantle it all at the height of the storm & it was so full of water that I even had to pour it out of my backup power source that I was hoping to use for light during this process. It has had days to dry out & looks very clean at this point, so I'll try to put the whole thing back together as soon as possible. As soon as we are able to be back online I will begin the arduous journey through emails that made it to our server. It may help to speed up the process if you update any orders that you filled elsewhere, using the same email address that you used to place the order originally. This will allow me to look at all emails from the same sender in reverse order to determine current status. As soon as we have mail service we'll go through any payments sent for orders that have not yet been shipped for a current status.
Katrina was a very bad girl... the worst in my lifetime... worse than Betsy Sept 1965... Camille Aug 1969... Carmen Sept 1974... and I'd venture to say that she was worse than all the more recent smaller hurricanes combined. Our home was built tough in 1957 and had managed to escape all the previous hurricanes unscathed, but Katrina beat her up pretty good, although through a series of smaller wind driven damages that can be corrected, unlike many thousands of our neighbors who were less fortunate. Our hearts go out to them and our thanks go out to all those worldwide who have been assisting Louisiana in her hour of need.
---
8/27/5
Things will be delayed for a few days as hurricane Katrina has it's eye on New Orleans! Unlike her little brother Ivan, she is on a more direct path right at us! Mandatory evacuations started this morning with Plaquemines Parish followed by several others, along with voluntary evacuation for New Orleans, which will most likely be upgraded to mandatory this evening. Stores are closed & boarded up at this point, as well as, many gas stations which have run out of gas. Alice & I have been devoting our time to hurricane preparedness, so email, orders, notifications & such are delayed, but I will try to square up everything pre-Katrina since she will no doubt be responsible for power outages for several days after we have weathered her wrath.
Incredibly, all roads lead out of New Orleans at this time with zero roads in... and it looks like the contraflow traffic plan is a great success, alleviating the bumper to bumper exodus of Ivan's evacuation.
---
7/27/5
I knew things were just going to smoothly. Bellsouth had a 9 state crash today, but has been back on line here since 2:30 CST. For some, using Bellsouth links to my Pages, the site was down & all my email is funneled though Bellsouth, so there has been a delay & I am swamped with a pile of incoming mail now. Using my old method of alternating from the top & bottom of the Outlook Express list I should have this back under control sometime this evening. There may be some packages delayed today, but will be on tomorrow's truck, so if you don't receive a notification from me tonight, chances are your package is shipping on Thursday.
Shipping & email may be slow for the first part of next week, as well, as I have several medical tests that just happened to get scheduled in the same few day time period :-(
Getting onto my site when there is a problem is relatively easy now. The site homestead is graciously located on Tony Berry's estate.
http://homearcade.org/BBBB/siteindex.html
There is also a graciously located mirror courtesy of John St Clair & Jason Presnell here:
http://arcadecontrols.com/BBBB/
Happy Gaming...
---
12/27/4
Alice & I want to send out a very special thank you to the young cofounders of the Bob Roberts Fan Club for sending us such a wonderful Christmas gift.



---
9/21/4
Everything is back on track & running smoothly. Thanks for being so patient & thanks again to all the well-wishers.
Happy Gaming...
---
9/17/4
Mail delivery resumed today for most, but since the post office was severely understaffed & we are on the end of the route, which is normally delivered between 4PM & 5PM, we were not one of the fortunate ones to get our backlog of mail :-( Looks like tomorrow will bring us 5 days of mail all at one time. I don't usually do notifications over the weekend, but in this case, I will do them tomorrow afternoon after the mail arrives, just so that you know your package will be shipping on Monday.
Looks like Ivan crippled the Big Easy more than any other storm of late, and from only a grazing blow. I guess this is all due to the mass evacuation that did not go as smoothly as it should have... or was touted to be. Returnees had clear sailing back into the city & I think this is due to the fact that everyones shelter destinations were so varied. Probably those who have not returned as yet, were expecting the same sort of traffic jams that they experienced in leaving, prompting them to stay away a little longer.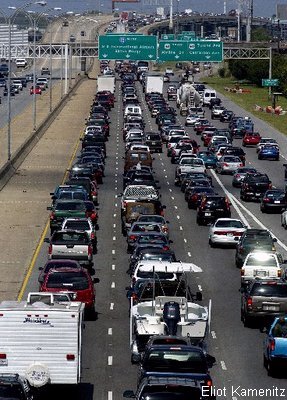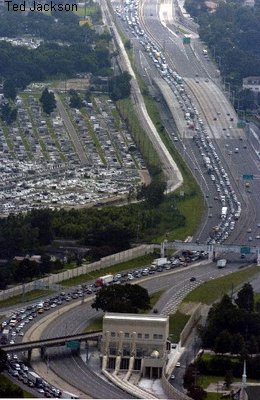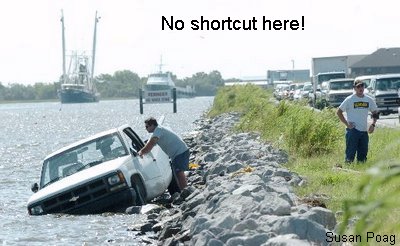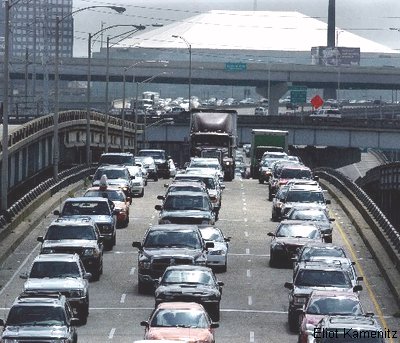 ---
9/16/4
Fortunately for us Ivan just grazed New Orleans and, unfortunately, the brunt of it's wrath was inflicted on the Alabama & Florida coastline. We were hoping for an ideal path that would take it inland in some remote spot where the least damage would occur, but that was not to be :-( Alice & I both wish a speedy recovery to those effected by Ivan's devastation.
We want to thank those who sent concerned emails to us over the past several days & assure everyone that we are okay.
I spoke with the local post office today & was told that mail delivery should resume on Friday. We will be backlogged with 4 days mail & will do our best to get as many orders shipped as possible.
---
9/14/4
Well... it's been a long time since I needed to post anything here, but with hurricane Ivan The Terrible in our backyard & threatening to pay us a visit of monumental proportions, I'm sure that our service will suffer :-( Most stores in the area will be closing down by 6PM today & not reopening until Friday at the earliest. Schools & municipal buildings are already closed & with evacuations taking place at this time, I'm afraid that the postal services will be discontinued, as well. We will attempt shipping today, but we will likely not ship over the next few days. In fact, the next shipping will most likely be Monday the 20th and, hopefully, we will still be all in one piece at that time.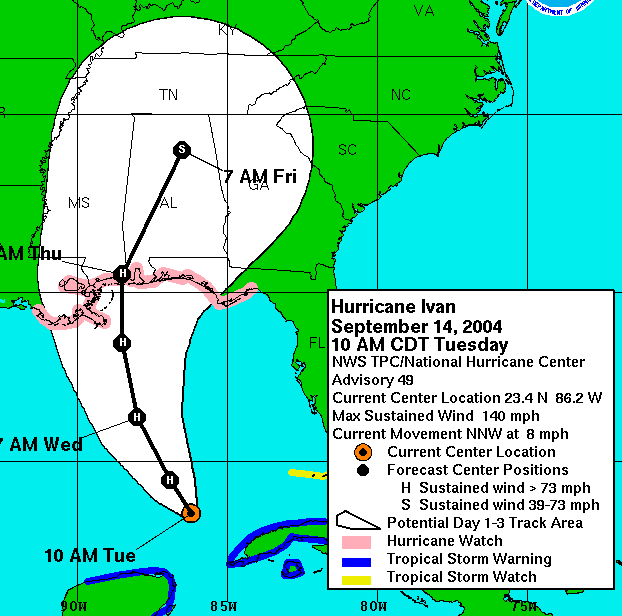 At 2:00PM EDT, Hurricane Ivan had sustained winds of 140 MPH (with higher gusts), or of Category 4 intensity ó still a very dangerous system. It has been fluctuating between 145-165 MPH over the past two days. Ivan was located approx. 405 miles SSE of the mouth of the Mississippi River, and is moving to the NNW at 9 MPH. The eye passed just south of Grand Cayman earlier Sunday, and over the Western tip of Cuba on Monday night. Hurricane-force winds extend outward to 100 miles from the eye, and tropical storm winds to 260 miles.
---
11/03/03
Sorry that we're running a little behind right now :-( The better half of the team is in the hospital at this time getting her ticker adjusted and although she kept things running fairly smoothly while I was out, I don't seem to be doing as good a job as she did... no surprise to most, I guess. She's doing fine, and probably has things running more efficiently at the hospital, knowing her! She should be home in a few days and at least directing things behind the scenes and I surmise that by the end of the week I'll have to tie her down to keep her from getting back into the thick of things around here.
If y'all bear with us old ole folks Alice will have everything back running like clockwork next week, I'm sure, and in the meantime I'll be doing what I can... trying to keep up to her standards.
---
7/23/03
I've had many complaints of email not received from me lately. All emails are replied to within 12 hours, normally, and when totally inundated, within 24 hours. I've looked into these complaints & they all are from AOLers. Although not all AOL users have had trouble, I can only surmise that AOL has once again blocked me as a spammer as they did about 3 years ago. There is not much I can do about that :-( When this happens I do not receive a message that the mail was not delivered, since it actually was, & subsequently deleted, so I'm totally unaware that you didn't receive the email. Temporarily using an alternate email address is probably the best work-around if you are unable to reset the filter.
---
6/09/03
Due to a computer malfunction incoming email for this date was deleted :-( There were approximately 50 unanswered emails, so if you did not receive a reply, please remail.
---
3/03/03
Happy Lundi Gras Everyone
The fleetness of time never ceases amazing me. A blink of the eye & it's Labor Day (Labour Day to lots of my friends)...another blink it's Christmas.. another blink & here we are at Lundi Gras again, and I swear Mardi Gras was just last month! Tomorrow brings Mardi Gras 2003... our fourth in this new millennium, already!
I'm here to tell you that packages are going to be a little slow for the next several days. I've managed to keep everything on time so far this Mardi Gras season, despite Alice's parade going :-) She did work right along beside me all night last night till around 8:00 AM this morning, though, so at least they didn't wear her out :-) We finished all orders through the weekend & shipped them thoughout the day for as long as the POs were open. The postman just handed me a gazillion envelopes, though, and any orders that need to be shipped from that batch will not go out till the PO reopens on Wednesday morning. Notifications on them will be incorporated with Wednesday's... which will have Tuesday's would-have-been-delivered mail... making for a combo of 3 days worth of packages & notifications to go out! It'll probably be well into the 4th day by the time I finish notifications, so it will seem even slower to some. Please don't bombard me with email asking if your package has shipped because it will just make the slowdown worse :-( Hang tight & all packages will hopefully find their new homes by the weekend, so that all your projects won't be hampered in any way.
Now it's time for me to tackle the email box. I got a glimpse of the first one waiting & will share it here to show you just how far you've come from those first days of entering your hobby world.
"Hi Bob I got a Street Fighter game just fat white screen tell me waht I need to fix it".... sound like someone you know, maybe just a year ago, even :-)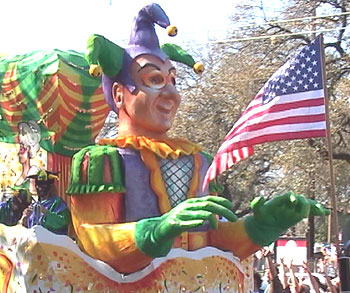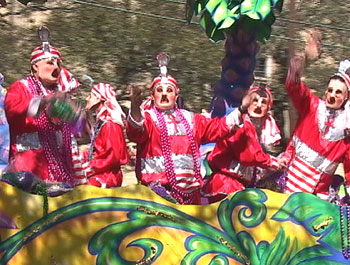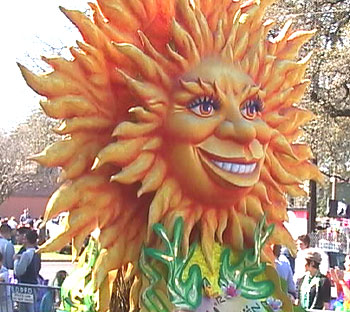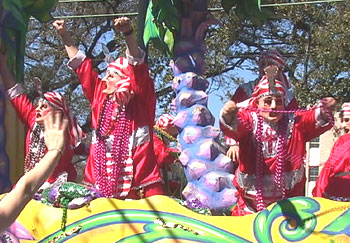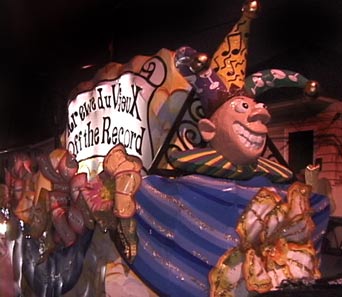 Note: Mardi Gras cookies expire on May 10th this year... just in case some survive past this week:-)
---
10/05/02
Life After Lili
First, let me take a minute to thank all of you that inquired as to my health & how we faired the second storm in as many weeks. I was back to work 2 days after surgery & found that the doc had more experience than I when he recommended a longer rest. I managed to pop a couple stitches & learn that I will have much more appreciation for the fairer sex after child birth.... up & about in no time... how do they do it? Here it is some 10 days post surgery and although I am back working around the clock, I still have trouble leaning forward for long periods of time, over the workbench, which leaves me a little negligent on a few orders that have bench items. The doc says by the 14th that will be a distant memory & I know I can count on him being right, now ;-) Everything else is caught up to date & I can see that I will be a lonely Maytag repairman... hmmm... around 2010, if I'm still ticking.
My Hat's off to Alice & Janice in filling in for me... only 2 minor errors that were easily corrected.
As to Hurricane Lili... some say it was divine intervention that roped her just before landfall reducing her from a category 4 to a category 2 with much less destruction in areas away from the eye. She still had plenty of wind & rain for all, leaving many in her path with homes plundered by fallen trees, flying debris or flood waters. Alice & I were again very fortunate in that we only had a yard full of debris including small branches & plenty of fall leaves that weren't quite ready to leave the nest. In my eyes, she was a good storm in that she left no casualties in her wake... most likely a combination of her slow down & the extremely prepared people of Louisiana.
Again, Alice & I thank you all for your concern, well-wishing & prayers.
I'll leave you with a few pics from Lili...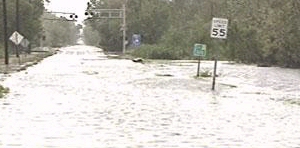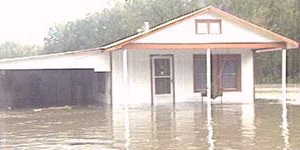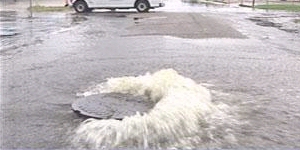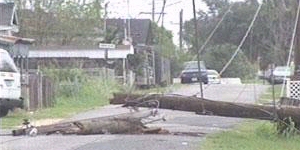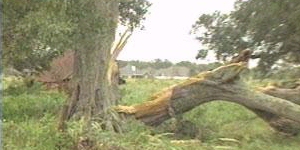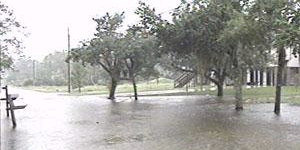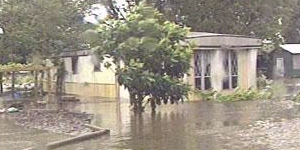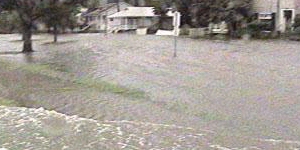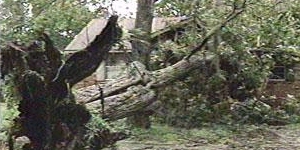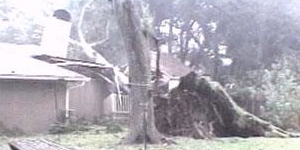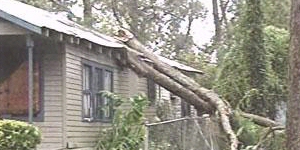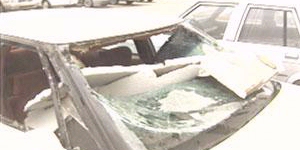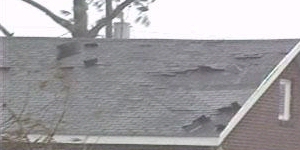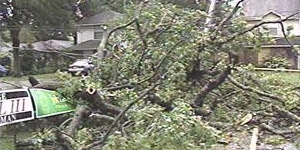 From WWL TV:
FEMA sends crews to South Louisiana
High water, power outages still plague some areas 10/05/2002.
Victims from Hurricane Lili and Tropical Storm Isidore have help on the way as 1,000 FEMA personnel are being sent to help with the damage and recovery.
The agency has also opened a disaster center for the New Orleans area. Itís located at 401 City Park Avenue.
Agency officials say the center is open to anyone needing federal aid.
In Terrebonne Parish, the cleanup has been delayed, with many residents still unable to reach their homes.
However, parish officials say many people will be able to assess their damage beginning Saturday.
Entergy and CLECO are still working diligently to restore power to the thousands of customers still in the dark.
On the Northshore, 1,500 CLECO customers are still without power. In the New Orleans area, Entergy says almost everyone has their electricity back, but there are still a few sporadic outages being reported.
Officials from both companies say they hope to have power fully restored by Saturday afternoon.
Finally, land-based structures werenít the only things damaged in Hurricane Lili.
Officials for one oil company say the hurricane ripped one offshore drilling rig from its moorings and sent it drifting for 45 miles.
Lili also capsized two other rigs in the central gulf. Fortunately all of the structures had been evacuated and there were no injuries.
---
10/01/02
Lili is coming :-(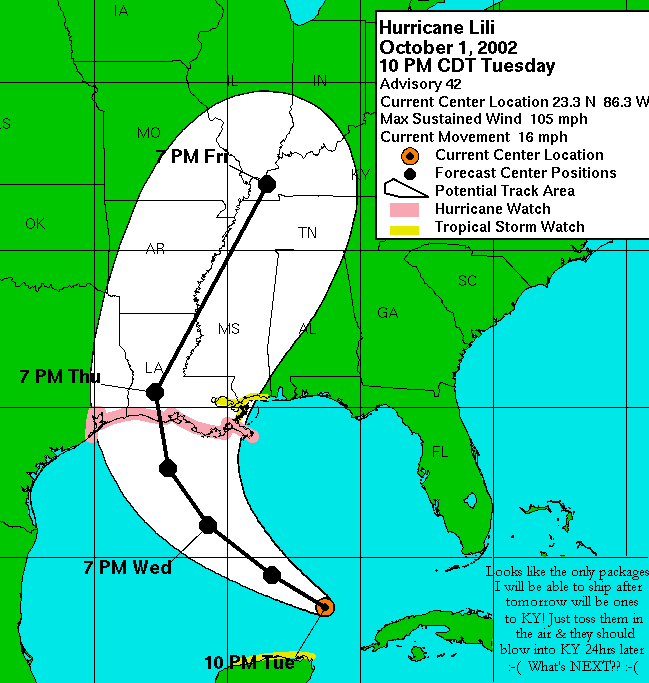 ---
9/26/2
The Aftermath of Isidore
Sorry... There was no mail in or packages out today :-(
We were not flooded that bad, but here are some local photographer's pics around other parts of town.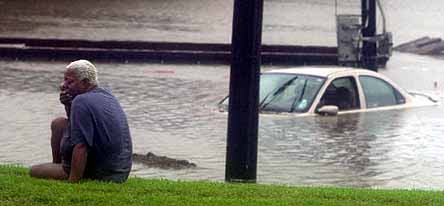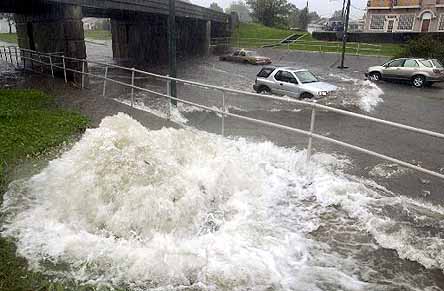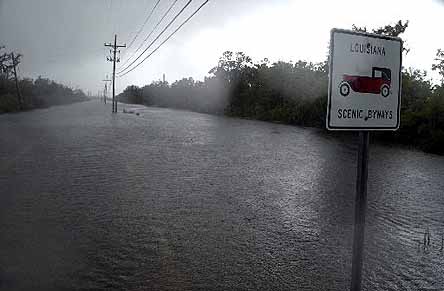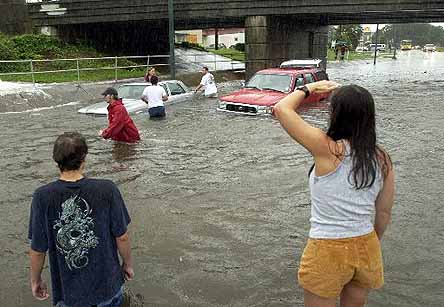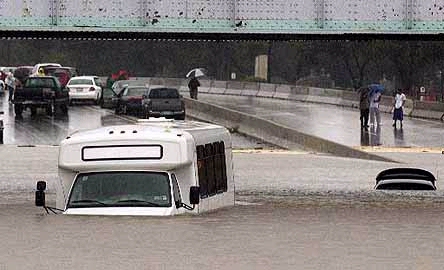 I'm back on the keyboard as of 2 PM today & will get to everyone as soon as possible...... thanks for your patience.
--
Bob
---
9/25/02
Hi all. This is Alice here to let you know Bob is out of the hospital & back home again. He is suppose to be on bed rest, but he's right here directing me and is living up to his nickname "Big Bear" ! He says I haven't messed things up too bad.I have shipped all the packages each day including today even though Isidore ( tropical storm) is beating at our door step. Due to all the street flooding I had to take a round about way to the post office. I do not believe that any mail will be sent tomorrow due to the fact that the actual storm is not going to get to us until early tomorrow morning. Sorry for the inconvenience, we will ship out packages as soon as it is possible. Bob, is sorry that he has been unable to e-mail anyone. I will try to do as much of this as I can but seeing that he has over 300 e-mails it is going to take me quite awhile even with his help.I know very little about doing this so your patients would be truly appreciated.
---
9/21/02
Ah... Jeez... It's about 4:30 Saturday morning, I've just finished typing in a "Bob's status" below on my break & I'm down to my last two dozen emails before turning in for a nap, so I head back to the mailbox to closeout the day. Well... the very next mail is from Richard & he says, "thought you may want to see a thread on the newsgroup concerning you" & I'm thinking... Lord, what have I done now? I don't remember cussing at anyone or telling them to stick to their day job... recently.... so I head up to the newsgroup via the convenient link provided (thanks Richard) and to my surprise I find an all good thread... so good that I'm thinking these guys can't be talking about me... can they? Well... as I read along the thread & some particular incidents, it was like going down memory lane... the Tupperware shipping container :-) mostly for the game widows, but I heard some say they used them to store parts :-) Other things were triggered by those memories, but I can't see that I have done anything out of the ordinary that any one of you wouldn't have done in my place, and I know a lot of you contribute time & help & even spare parts, especially to the newbies.
Y'all are just a great bunch of guys up here in this community and I want to thank y'all for your kind words that have come at a most opportune time... before heading into surgery, and on my birthday... THANKS!!!
---
9/20/02
Some of you may have noticed my slowing down a bit here lately & it is going to get a bit slower, I'm afraid :-( I've had to take some time out of my 20 hour workday for doctor visits & various tests, most recently, a hurry up & wait day at the hospital for pre-op routine checks. Anyway... I am scheduled to go into the hospital on Monday to undergo minor surgery. Of course, my family doctor says, " it's nothing these days & you'll have day surgery, be home in a couple hours & back to work the next day"... yeah, right... seems the surgeon is on a different page altogether! He starts off with no work for a few weeks, but with rigid negotiations & puffing up my chest a couple of times exclaiming how tough I am, he concedes that maybe a week will do it for me. I protested a bit more... flexing my muscles, now... and he says, if you're as tough as you think you are, you might be able to do light duty work in 3 days at the minimum. I was going to try & name that tune in 2 days, but he was shaking his head adamantly & I decided not to proceed with challenging the man who would be alert & holding all the cards in the OR :-( He and the anesthesiologist are the two that you want smiling on the way into the OR ;-)
How's this going to effect our *normal* workday & shipping? To be honest, I really don't know, but Alice & Janice (self-proclaimed CCC [Chief Component Coordinator]) seem to think they can handle everything smoothly without me. Hmmm... I wonder why that isn't an everyday occurrence :-) Come to think of it, I guess that is about how it goes everyday... I'm playing with the keyboard, they're doing the work :-) Looks like email is going to be the only sore spot... well.... that's not on me, that is! I have no doubt that they will keep things running smoothly here, but email with questions or orders for goodies to spruce up your games is going to be delayed, at best. All I can say is that y'all know that I will be behind the keyboard the very second that it is possible, whether that be a week, or just 1 day!
---
7/13/02
Note: Due to the recent rash of Klez family variants that have been hitting y'all hard, and in turn being thrown my way unwittingly, I've had to take the time saving step of killing large files on Bellsouth's server before I receive them. This has freed up a lot of time for me, but I've had a few people tell me that their email did not get through. It seems that these emails were pic laden to the point of making the kill list :-( Unfortunately, there is not much I can do to remedy that, so be forwarned that if you super-size those emails... they may not make it here :-(
---
From time to time we have rain here... lots of it... and the streets become flooded & impassable making it impossible to get to the post office to send out your packages, so I'm designating this spot as a place to keep you informed if & when we have trouble getting your parts to you in a timely manner.