Thermal Wire Stripper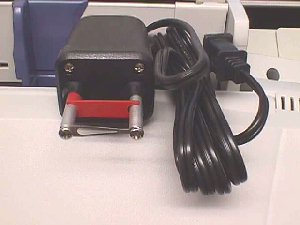 I've been asked several times over the past 8 years how we handled so much wire stripping... was it all done by hand or did we have one of those multi-thousand dollar measure/strip & cut machines. Well... the Patco handheld thermal wire strippers were used for all wiring over the years. I bought both the 120VAC units & the cordless battery type. They both worked equally well for everyone, but not having a cord to catch the cordless unit, whenever it got knocked off the workbench, proved to be it's downfall. After a few times the case would finally break & given that, and the fact the battery would eventually die, I opted to stick with the plug in type.
They get hot in a matter of seconds, so there is no waiting for them to heat up, and they don't get hot enough to seriously burn your skin if you touch the blade. Just a quick twist of the wrist & your wire is stripped to where ever you had preset the guide, so when doing a lot of wiring, and especially when making harnesses, this thermal stripper became an essential tool at an affordable price.
If you do a lot of wiring these will surely make the job easier for you.