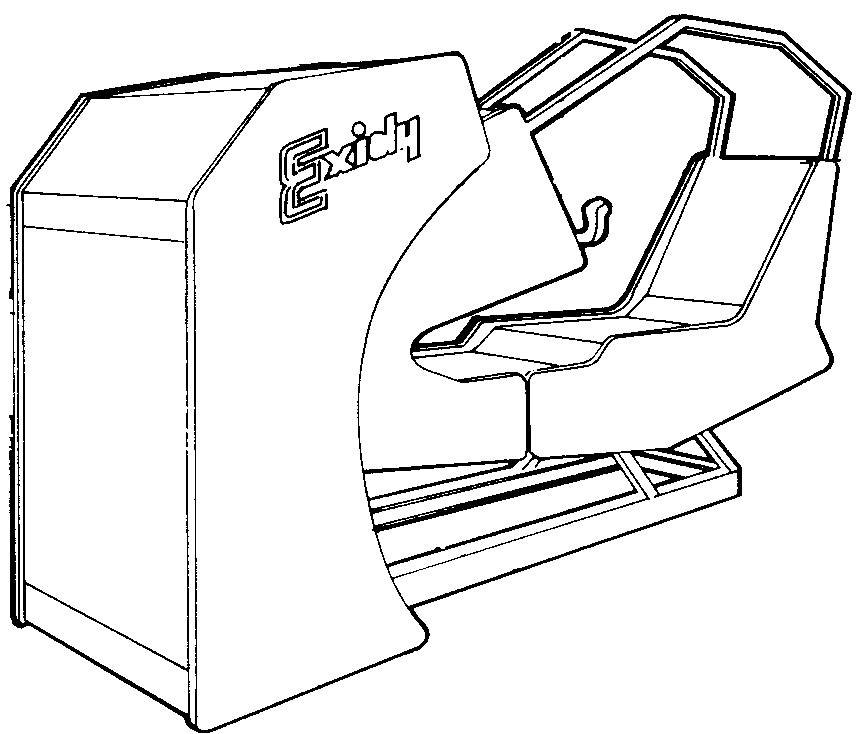 The Last Vector Arcade Game (Exidy, 1986)
"Top Gunner" was a modification to Exidy's "Vertigo".
Replay Feb 1985 cover shot
Replay Feb 1985 article shot
Vertigo Manual (pdf file)
The cabinet and controls were identical, with
a small overlay change applied to the control panel.
A big THANK YOU to Dave Fish for taking the time to get
my board set running and for taking these screen shots!

The 'other' Exidy Vertigo
Dangerous Dann took these pictures of a prototype Exidy game
called 'Vertigo' which is NOT the game that Exidy eventually
released by this name. It appears that this was, an early design
based on ideas from an unreleased Atari vector game called 'Tube Chase'
A raster version of this game, called 'Tunnel Hunt' was licensed by Atari to Centuri later.
Vertigo in an Exidy Tail Gunner II cabinet
Vertigo Screen


Top Gunner Screen Shots
Simutech Demo (1980)
When I looked at the screen shots for "Top Gunner" I
thought "hmm... this looks familiar".
Here are some pictures from 1980 of the display of
a F/A-18 simulator demonstration developed by
Simulation Technology of Dayton, OH